Before you start university in the UK, you're going to need to open a bank account – even if you're an international student. So here's everything you need to know…
Types of accounts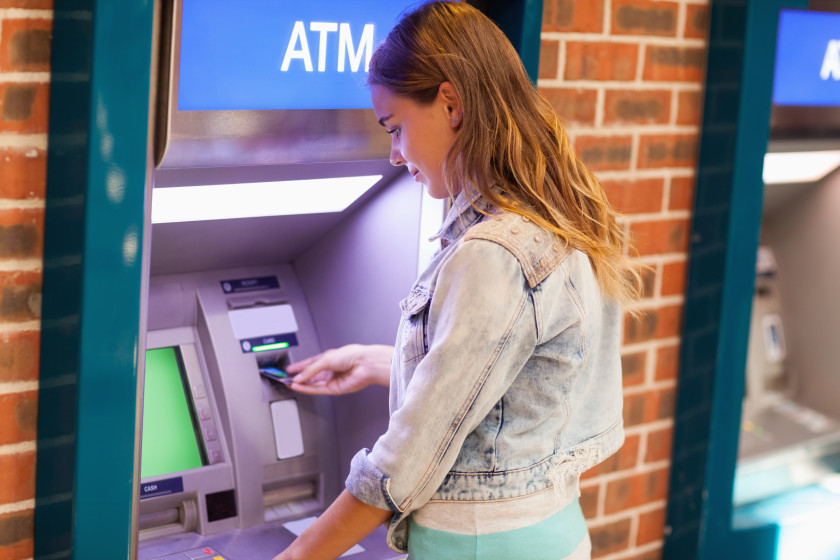 Most banks actively target students in the hope that once you've graduated and start making money, you'll stick with them. And with so many options on offer, figuring out which account best suits your needs can be tricky. First thing's first: what are the different accounts available?
STUDENT ACCOUNTS
Student bank accounts are designed for those in higher education. While they are mostly similar to normal current accounts, they also come with added perks like interest-free overdrafts.
Overdrafts are basically where a bank lets you spend more money than you have, up to a set amount.
When your overdraft is interest-free, it means you aren't charged anything when you use it. Just be careful, because some time after you graduate this perk will disappear – make sure you pay off anything outstanding.
INTERNATIONAL STUDENT ACCOUNTS
If you're going to study in the UK for more than a few months, opening a bank account is a good idea. You can use it to pay your rent, take care of your tuition fees or manage other daily expenses without incurring any extra charges.
As an international student, you're generally not eligible for student accounts like the ones described above. That said, finding an account is still not a problem.
One option is opening a 'basic bank account', which will allow you to pay money in and take money out, and will also give you an ATM card to withdraw money from cash machines. These won't usually give you credit,  so you won't get an overdraft, cheque book or credit card. You may get a debit card, but this varies depending on the account you go for.
Another option is opening an international student bank account, which will be specifically aimed at people coming to the UK for their studies. With these, you'll have more flexibility than a basic account, but there may be a monthly account fee or a minimum balance requirement.
In return, you could get perks like free international money transfers or foreign cheque deposits. But with this option, it's still unlikely that you'll get any form of credit.
Things to keep in mind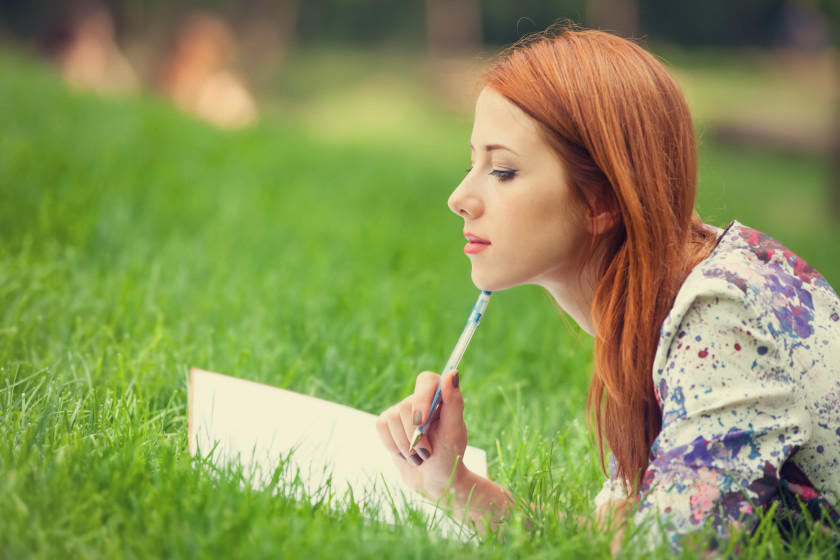 UK : think" width="840" height="560" />
When choosing a student bank account, there are several things you should take into consideration before you take the plunge:
OVERDRAFT
An overdraft on your account means having an agreement with your bank to spend or withdraw more money than is available in your account.
Not all account holders will be eligible for an overdraft so if you know you might need extra money every now and again, having an overdraft may be helpful, as long as you know you will be able to keep up with the repayments.
As a student, you may be eligible for an interest-free overdraft (meaning you won't have to pay interest on the amount of money you overdraw), so you should check with each bank whether they offer this facility when applying.
When researching accounts, pay close attention to how the information on overdrafts is worded.
Some banks will try to entice you by promising an overdraft of 'up to' a certain amount, which means you may not receive the full amount. Make sure you know exactly how much you can overdraw before using that facility.
FREEBIES
While free things aren't generally as good as a large interest-free overdraft, some banks do offer perks that might considerably sweeten the deal.
In 2017, Santander offers a four-year 16-25 railcard for discounted travel fares, for example. Natwest and RBS will give you a four-year Young Persons National Express coachcard.
Shop around, and think about the kinds of perks that will be most beneficial to you.
LOCATION
While it is free to withdraw cash from another bank's ATM in the UK, it's handy to have your bank close by.
After all, it's a pain to trek across half the city every time you need to deposit cash or hand over documents.
Opening an account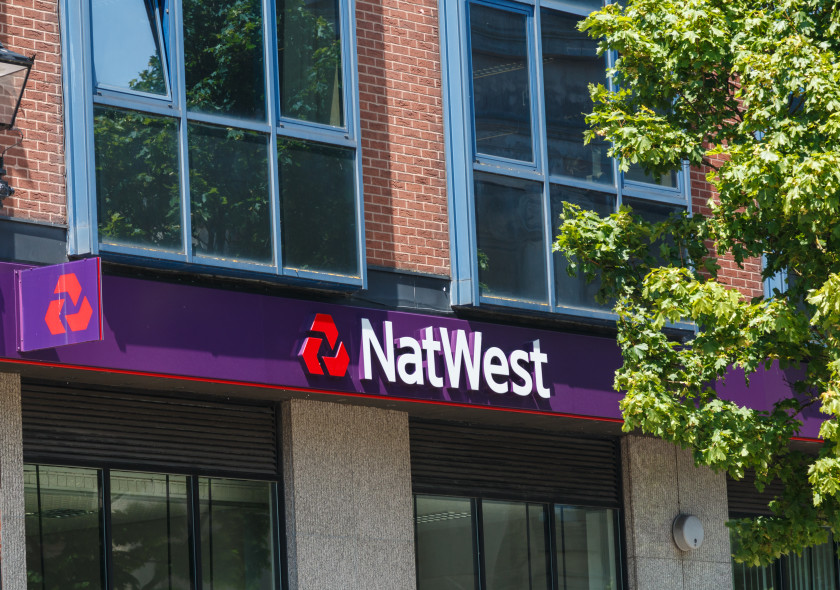 Opening an account can take a couple of weeks, so you should start the process as soon as you can. You don't have to wait until term starts to open an account, as you can do so as soon as you've received your UCAS confirmation letter.
If you're an international student, you should aim to choose a bank account before you arrive in the UK, or see if you can start applying for one online before you leave. It's a good idea to bring travellers' cheques or small amounts of cash with you in case of delays with opening your new account once you arrive.
The main banks in the UK are HSBC, Barclays, Lloyds Bank, RBS, Natwest, Nationwide and Santander.
Once you've chosen a bank account, you should set up an appointment to open one in your local branch. As well as your UCAS letter, you'll be asked to bring along a number of other documents.
Different banks may want to see different documents, so check their websites or give them a call to make sure you've got everything you need. Most students need to bring:
Identification, like a passport or ID card (including your visa if you're an overseas student);
Proof of a UK address (which can be an original utility bill or your tenancy agreement);
Proof you're a student (which can be your university offer letter).
You will need to have arranged a permanent place to live before you can set up a bank account.

If you're having trouble, use Student.com to find accommodation quickly and easily.
CREDIT SCORE
If you apply for an account with an overdraft or other debt products, it's likely that you'll also be credit scored. This basically allows banks to figure out if you're a desirable customer.
You may be rejected if your rating is poor, or you won't get a high overdraft.
Great accounts for students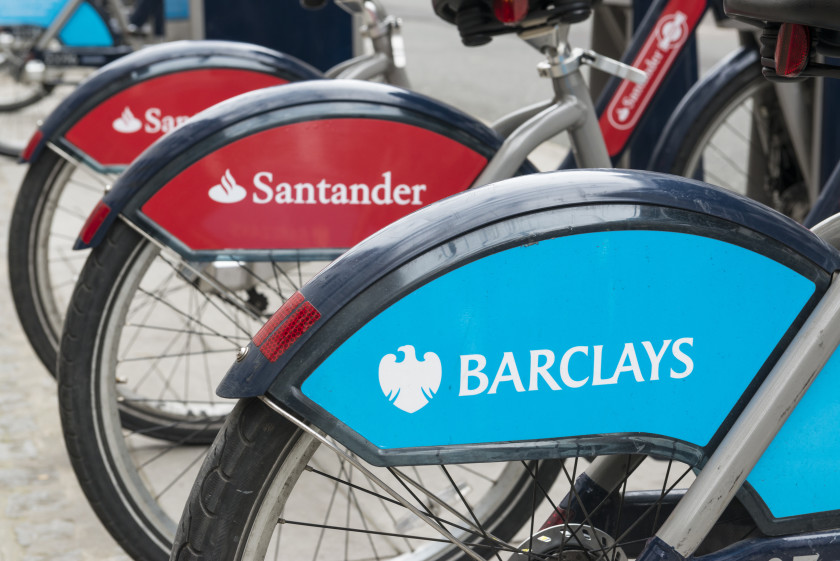 UK : choosing" width="840" height="561" />
In 2017, these student accounts were among the best we could find.
Some have great overdrafts, others offer incredible freebies, and a few offer international students greater flexibility.
Natwest, Student Bank Account
You'll get an interest-free overdraft with this account. You'll also get a free National Express coachcard, which gives you a third off coach travel in the UK.
Barclays, Student Account & International Students Account
UK students can get a £500 'fee-free' overdraft with Barclays' Student Account.
The International Students Account allows you to send money to more than 30 countries using just a mobile number. It also lets you pay for things with a contactless debit card or Apple Pay.
HSBC, Student Bank Account
HSBC's Student Bank Account offers an overdraft, student credit card and exclusive deals for students.
Their Basic Bank Account is also a good option if you're not eligible for the Student Bank Account.
Santander, 123 Student Account
This account comes with an overdraft of up to £1,500 for the first three years of study. Plus, it comes with a four-year railcard that will save you 30% off all train travel in the UK.