Here's what makes Valencia a great city for students
Looking for an excuse to study in Valencia?
As well as being Spain's third largest city, Valencia is home to several prestigious universities.
But we know that's not enough to convince you to study there, so we've rounded up a few more excuses reasons.
Now let's get to it:
1. Ciutat Vella (Old Town)
Clearly, one of the reasons you're considering studying abroad is to soak up history and culture in a brand-new city.
Well look no further.
Valencia's city centre – Ciutat Vella (or 'Old Town') – isn't just packed with historical buildings and monuments.
It's also where you'll find some of the city's best shops, restaurants and bars.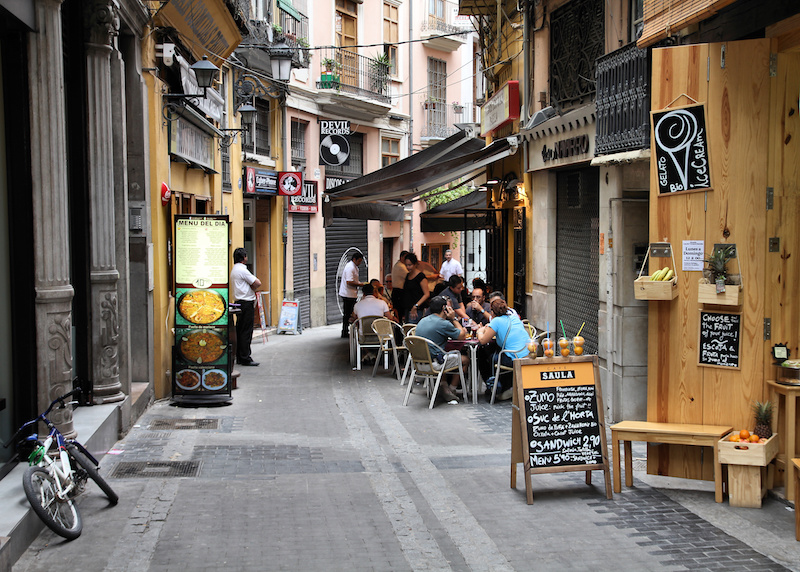 2. Beach life
The key to any great study abroad experience is having a 'study-life' balance.
Also:
Research shows that living by the sea helps you relax and has a positive effect on well-being.
Most students in Valencia, especially those at the University of Valencia, live within easy reach of the beach.
We can't think of a better place to unwind after a hard day at university.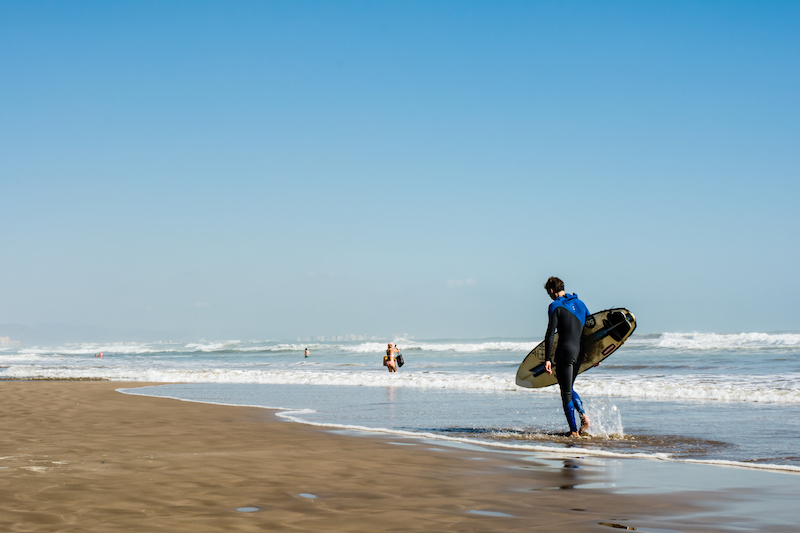 3. Climate
But wait – there's more:
Did you know that spending time outdoors in good weather helps boost positive mood?
Valencia has a great climate, with very mild winters.
So, if you study in Valencia, you'll spend a lot of time outdoors here – soaking up the sun and feeling happy.
4. Food
Warning:
The food in Valencia is simply irresistible.
Dubbed the 'spiritual home of paella' – Valencia will not disappoint serious foodies.
For fans of Spain's classic rice dish, you'll find some of the most authentic and traditional varieties of paella in Valencia.
Once you've had your fill our paella, make sure you also sample:
Esgarraet – a tasty mix of grilled peppers, salted cod and olive oil
Fideuà – a classic noodles and seafood dish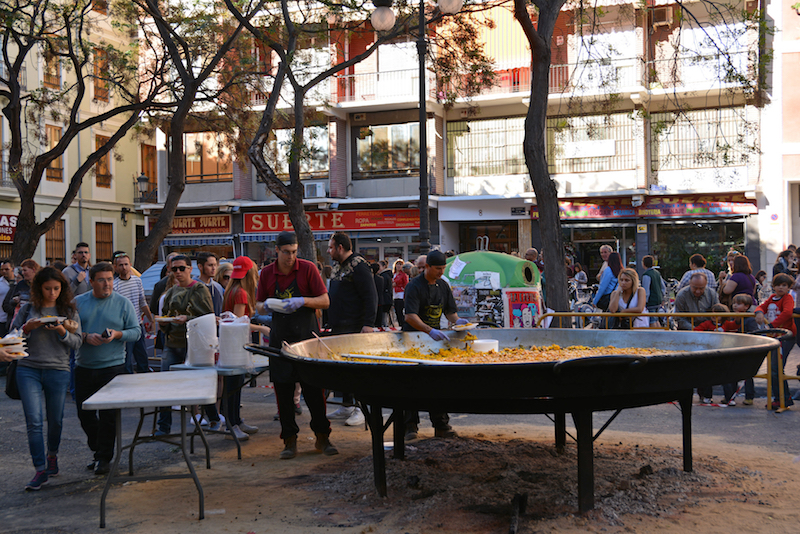 5. Tomato Fights
Or perhaps you're looking for more 'out-of-the-ordinary' experiences during your year abroad?
Try this one for size:
Every August, the "world's largest food fight" – La Tomatina – takes place in Bunol, a town in the province of Valencia.
The festival is held in honour of Luis Bertran and the Mare de Deu dels Desemparats – the town's patron saints – but its exact origins are unknown.
For safety reasons, only a limited number of participants are allowed to attend the actual 'tomato fight' – so be sure to plan ahead and buy tickets before heading to Bunol.
Or for something equally as cultural, but without the potential tomato stains, check out Falles – one of Spain's biggest national festivals held annually in Valencia.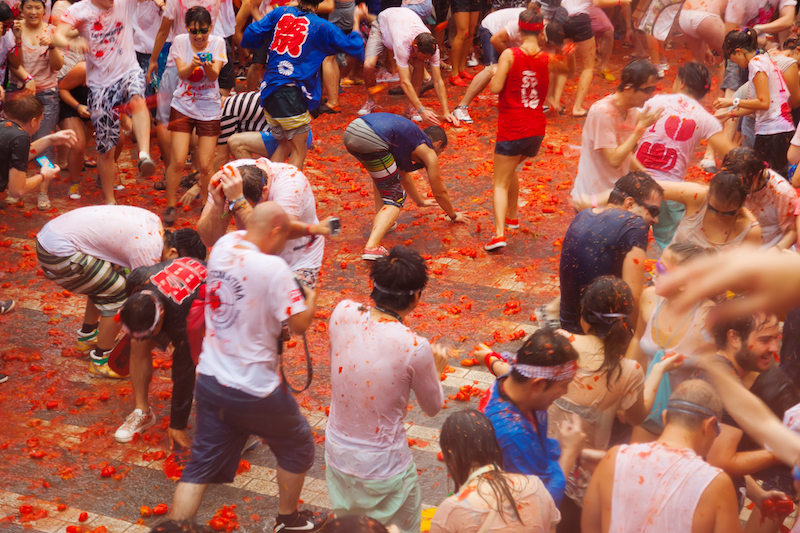 6. Transport links
Let's face it:
If you're only in Spain for a semester or a year – you'll want to explore the rest of the country, or even Europe.
Valencia has fantastic transport links – including an airport and a high-speed railway service, with regular links to Madrid, Barcelona and beyond!
7. Affordable student accommodation
At this point you might be thinking that you'll spend a lot of money during your year abroad in Valencia.
Wrong.
Valencia is one of Spain's (and Europe's) most affordable cities for student accommodation.
With rooms from just 300 euros a month – average living costs for students tend to be a lot lower here.