We've rounded up a few fun and unique reasons to study abroad in Bonn
Also known as the 'gateway to the romantic Rhine Valley', Bonn is a great city for international students.
Here are seven reasons to study abroad in Bonn:
1. Birthplace of Beethoven
Bonn is the birthplace of the world-famous composer, Ludwig van Beethoven.
Even if you're not a huge fan of his work, be sure to visit the Beethoven-House museum in Bonn's city centre.
The museum is filled with various exhibitions and collections that capture rare insights into the life and work of Beethoven.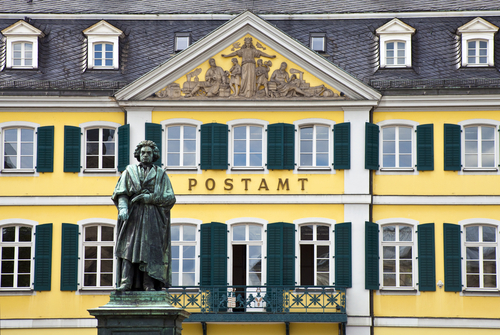 2. Home of Haribo
As if that's not enough:
Bonn is also the birthplace of Haribo.
Yes, you read that correctly.
Haribo is an acronym for 'Hans Riegel Bonn' – named after the company's founder, Hans Riegel, and the city where he first registered its trademark, Bonn.
Today, Bonn is still home to Haribo HQ and visitors to the city often find themselves spending hours in the Haribo Factory Store.
As well as Europe's biggest collections of Haribo, you can even get personalised boxes or bags of gummy goodness.
So, whether you're a fan of Starmixes, Tangfastics or classic cola bottles – this is the place to visit.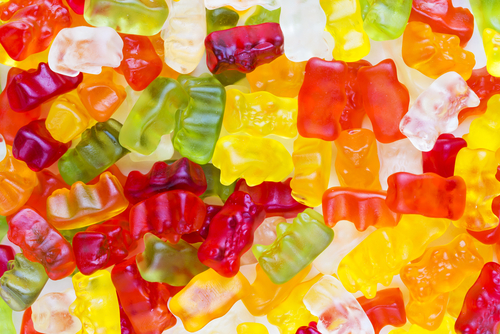 3. Germany's United Nations City
On a slightly more serious note:
Bonn is often referred to as Germany's 'United Nations City'.
Why?
Because Bonn has been home to United Nations (UN) organisations since as early as 1951.
At present, the city hosts 20 UN organisations and around 1,000 UN staff.
For work experience opportunities, check out the internship section on the UN Bonn website.
4. Five seasons
Chances are, you've only ever experienced four seasons before (autumn, winter, spring and summer)…
…unless you've studied abroad in Bonn:
Carnival (Karneval), also known as the city's 'fifth season', kicks off on the 11th November every year, and finishes just before Lent.
Throughout Carnival, you'll see people dressed up and 'going crazy' at various parties and parades.
If you're lucky enough to study abroad in Bonn – make sure you take part.
And you'll get extra points if you dress up.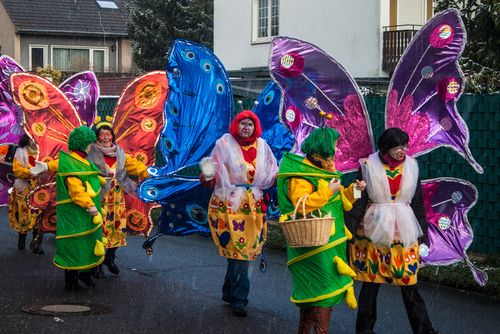 5. Great Hikes
Bonn is a great city for hikers.
Most students find themselves enjoying regular hikes around Siebengebirge – an area of more than 40 hills, filled with forests and vineyards.
Siebengebirge offers breath-taking views of the Rhine Valley from some of its higher points.
And for stunning views of Bonn, head over to the 'Dragon Rock' (Drachenfels) castle ruins.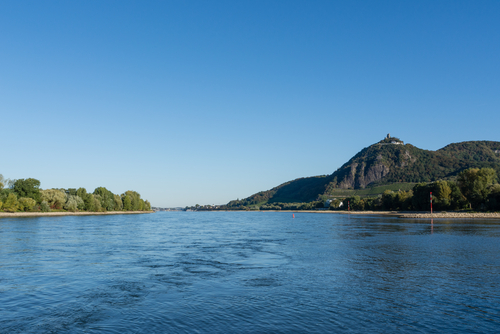 6. English-taught degrees
Let's face it:
With three genders, four cases and 16 different ways of saying 'the' – German isn't the easiest language to learn.
Worry not.
Bonn is a great study abroad destination if you've yet to master the German language.
At the University of Bonn, you can study a wide range of international degree courseseither in English or bilingually.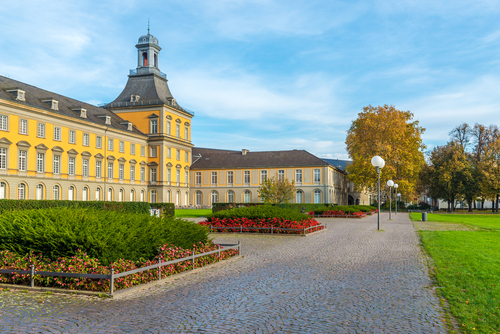 7. Affordable student accommodation
Student life in Bonn is, on average, slightly more affordable than some of Germany's larger cities, such as Berlin or Munich.
The same goes for student accommodation – in Bonn you'll find quality student flats from 450 euros a month.