Heading to Glasgow for your studies? Here are five things you should know about life in Scotland's largest city.
1. Getting around
Despite being Scotland's largest city, Glasgow is a breeze to navigate.
The city centre is built on a grid system and is relatively flat compared to the rest of the city, which can get quite hilly!
One of the best resources for Glasgow travel information is the Traveline Scotland website (or smartphone app).
Here are some of the best ways to get from a-to-b:
Subway
Glasgow's subway system is made up of 15 stations that form a loop around the city.
Adult singles start from £1.45 – or regular users can invest in a SPT travelcard and save money.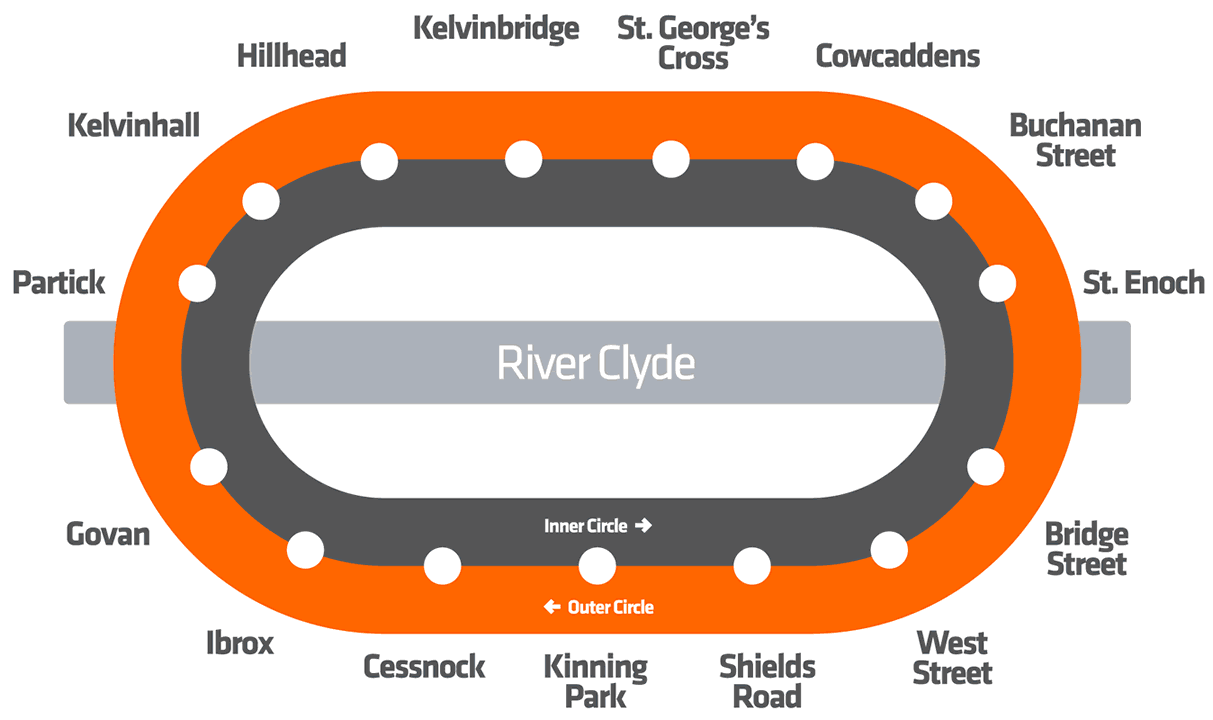 Bike
Whether you're riding your own bike or hiring one – cycling is a fun way to get around Glasgow, and is especially popular among students.
To hire a bike – you can use Glasgow's public cycle hire scheme provided by Nextbike.
It's easy to use and bikes can be rented from docking stations located in 31 different locations across the city.
Walking
The cheapest and greenest way of getting around.
Great news:
Chances are, if you're a student based in the city centre you'll be able to walk everywhere.
For a rough idea of journey times, check out this Glasgow city map.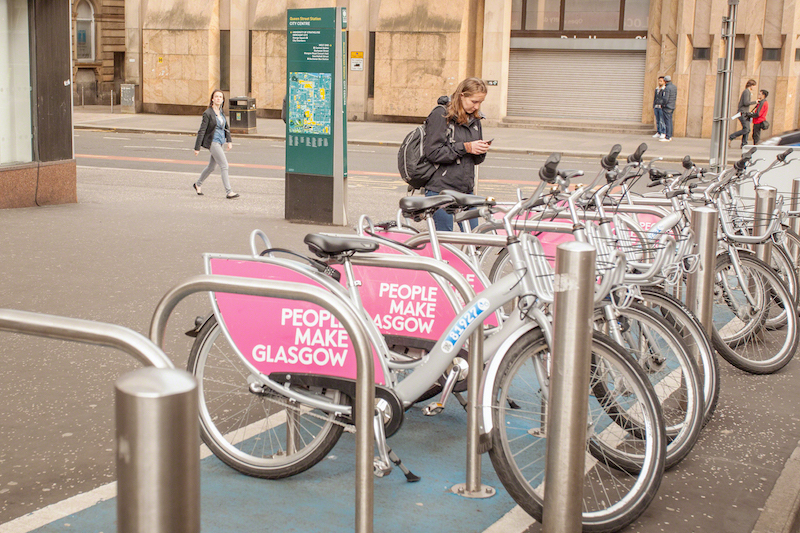 2. Things to do
Glasgow has a special charm that's hard to resist.
Here are our favourite things about the city:
Architecture
If you're a fan of architecture, spend an afternoon wandering around the University of Glasgow or head over to the East End of the city. Both spots are home to stunning historic buildings.
Art
The Glasgow Gallery of Modern Art and Kelvingrove Art Gallery and Museum are both must-visits. Best of all – they're free to enter!
Cinema
From Scotland's biggest cinema – the Cineworld IMAX – to Scotland's first independent cinema, Glasgow is the place to be for film buffs.
Music
Glasgow has a thriving music scene and is a UNESCO City of Music. Check out the Visit Scotland site for all the latest music festivals and events.
Outdoor areas
When the weather permits, spend some quality outdoors time at the Glasgow Botanic Gardens, Kelvingrove Park, or Pollok Country Park.
3. Eating out
Glasgow is home to a vibrant and diverse food scene that caters to a variety of palates and budgets.
Whether you're hungry for a 'Munchy Box' or a just healthy salad – you're spoilt for choice here.
Glasgow is also one of the best cities in the UK for vegans – there are loads of well-established vegan restaurants across the city, and plenty of vegan-friendly joints too. 
4. Shopping
The main shopping street is Buchanan Street – here you'll find all the popular high street brands and more.
Also, there are several shopping centres located in and around the city centre:
Buchanan Galleries
The Forge Shopping Centre
Glasgow Fort
Silverburn
St Enoch Centre
Princes Square
Smaller, independent outlets are located in the West End, which is within walking distance of the University of Glasgow.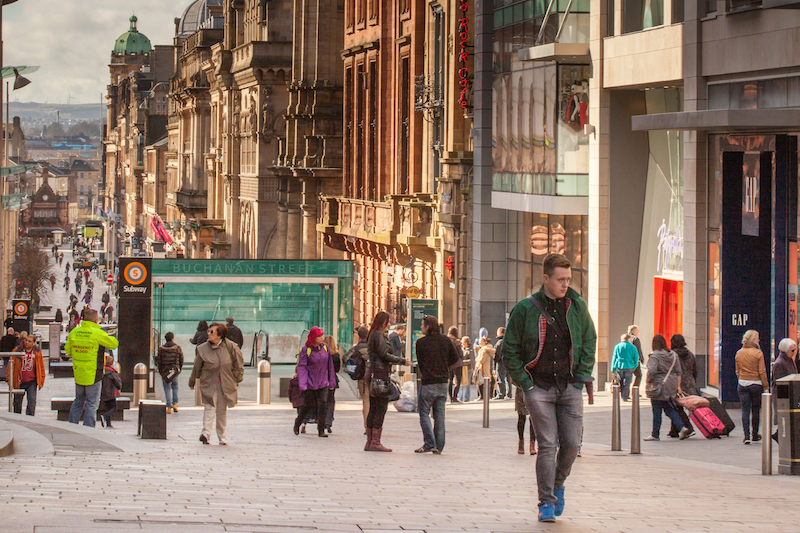 5. Finding student accommodation
The area you end up living in in Glasgow will depend on where your university is.